The history of each company has certain periods of development and crises, after which the companies grew again or disappeared, everything depends on the personal desire of the founders or those who lead the companies forward.

The history of DinoxTech company is no exception, we existed under different brands (previously the studio was called WebPlaneta), after which for a certain period from 2015 to 2020, the entire team of the company worked in another studio and experimented with other approaches to activity. 
The DinoxTech studio has existed since 2007, and during this time it has developed and implemented several hundred projects, including business card sites and large, highly loaded projects. We know how to make a technically efficient project that can withstand a large number of transactions and remains stable most of the time. We took a direct part in the creation of the TurboHost.Pro project and transferred to the team of this hosting provider all the knowledge needed for the stable and successful functioning of e-commerce projects. When we say the word e-commerce, we understand the entire technological process of functioning projects that include electronic commerce, that is, from idea to implementation.

We know when it is worth investing in the IT infrastructure of the project, because it is important, and when it is better to invest in the availability of goods because the business model assumes the availability of goods in warehouses. If we talk about electronic goods, then we understand that they must be protected from unauthorized downloading.
Each project must have a legal component, and we warn our clients against working on projects without appropriate public contracts, privacy policies, and other regulatory acts because this guarantees the project's successful long-term existence and the protection of all parties. 

We know how to build IT infrastructure from the very beginning and optimize the work of existing ones, which leads to savings of funds that were previously spent on IT infrastructure and redirects them to other important parts of your business. 

We have a clear understanding that the more successful you are, the more resources you have to create new opportunities for your projects, and you and I have room for additional interaction. 

Most often, the question we are asked when they start talking to us is, show us your portfolio. We have a good answer hidden under the acronym NDA. Every business owner wants third parties not to learn the specifics of doing business, as well as new clients after the completion of the project, will want the same level of privacy. Therefore, the display of projects developed by us is possible only with the permission of the owners of these projects.

We only work with clients who understand that every job has its price and you share our values, and we share yours. Only such an approach, as our 14-year experience shows, leads to results.
Those who are ready to take risks and experiment will always look for ways to be more efficient. 
Those who want to develop make mistakes, analyze them and move on. There is not a single company in the world that has not made any mistakes. 
Every mistake is a successful experiment which is part of your experience.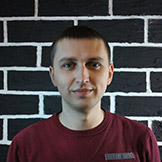 Best regards,
Oleksandr Rebrov

CEO DinoxTech
Facebook, Twitter